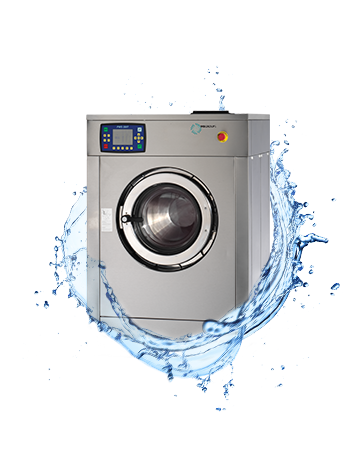 The new HS Series (High Speed Washing Machines) are the perfect combination of versatility, reliability, strength, ease of use & innovation.
Designed to satisfy a wide range of customers' requirements.
The HS Series, with the capacity of 8 to 55 KG, are recommended for hospitals, clinics, nursing homes & hotels.
All washing machines are equipped with:
Fully programmable & user friendly computer.
Fully controlled soaps pump.
Possibility to create and change programs on a key.
Speed management and the lap/pause ratio of the basket.
Intelligent management of water level.
No need to specific foundation for Installation of machines.
Equipped with electric & steam heating system (direct & indirect).